Podcast Interview with Ashley Cline, Vice President of Sales – Cloud Interactive
Black Cliff Media's Managing Partner, Edward Loades caught up with Ashley Cline, VP of Sales at Cloud Interactive – a machine learning, AI engineering & design consulting company to find out how large a role ABM, customised content and video plays in their content marketing strategy.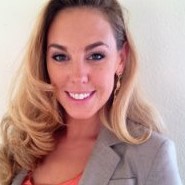 Speaking at this year's XLR8 event in London, discover how Cloud Interactive resonates with their target audience. Press play now to hear the full podcast.