Stand preparation for Gartner event
We designed and prepared for print T-Systems's stand for the Gartner CIO and IT Executive summit in Munich.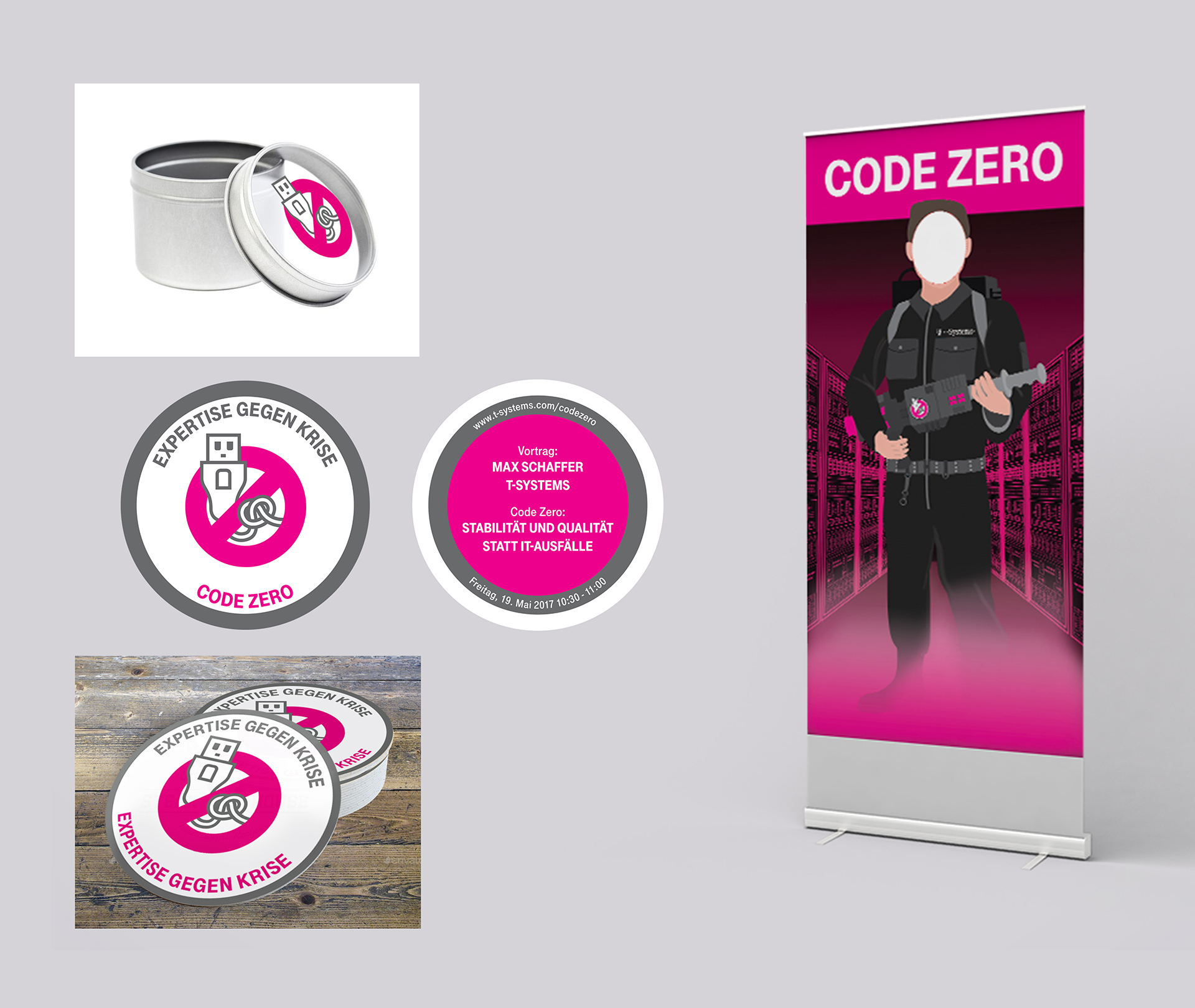 T-Man game – flee from computer viruses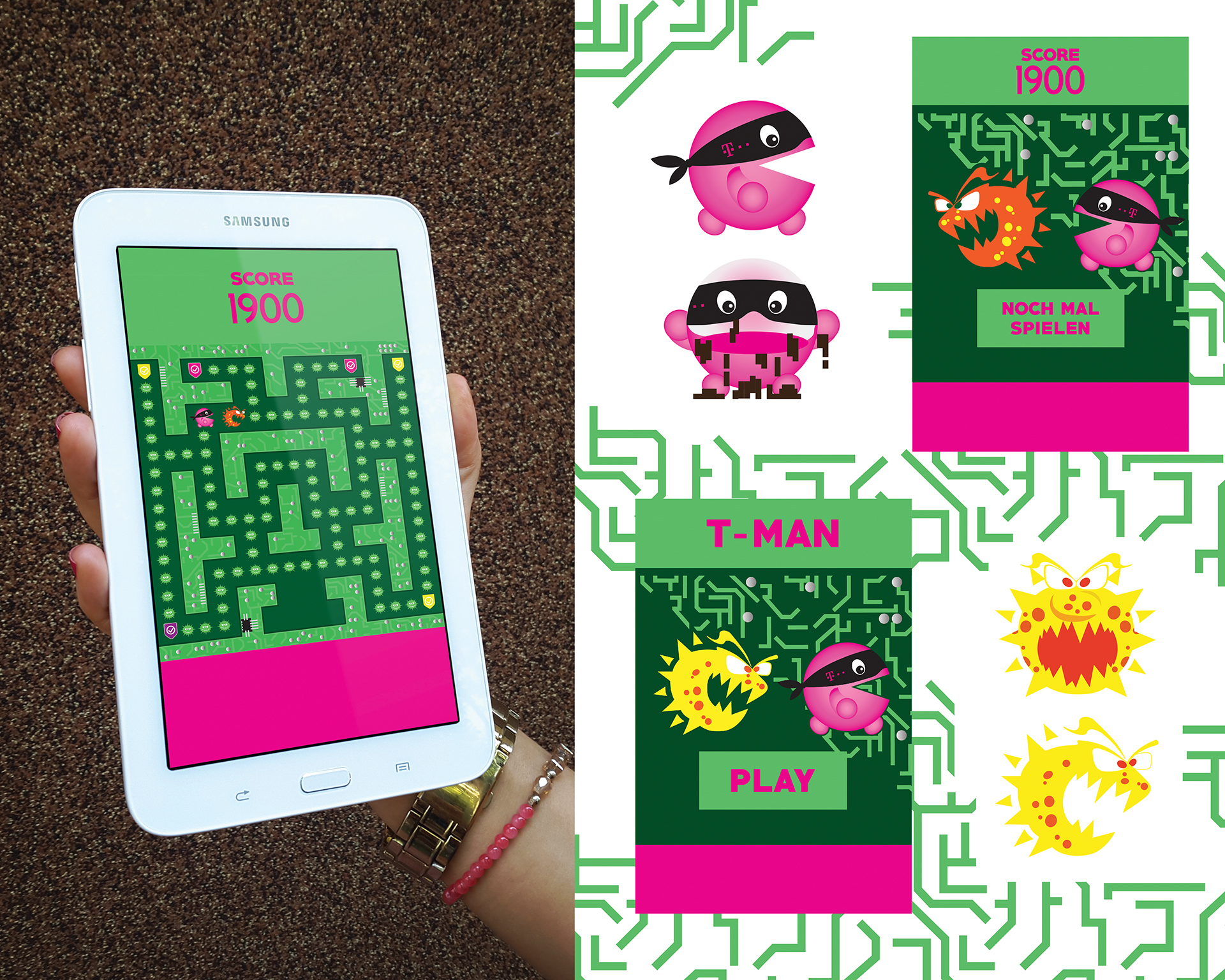 To make it all more fun, we have designed the graphics for a game to be played at the evening. The game was run by Gamewheel.