Top 10 Account-Based Marketing Tips for Tech Companies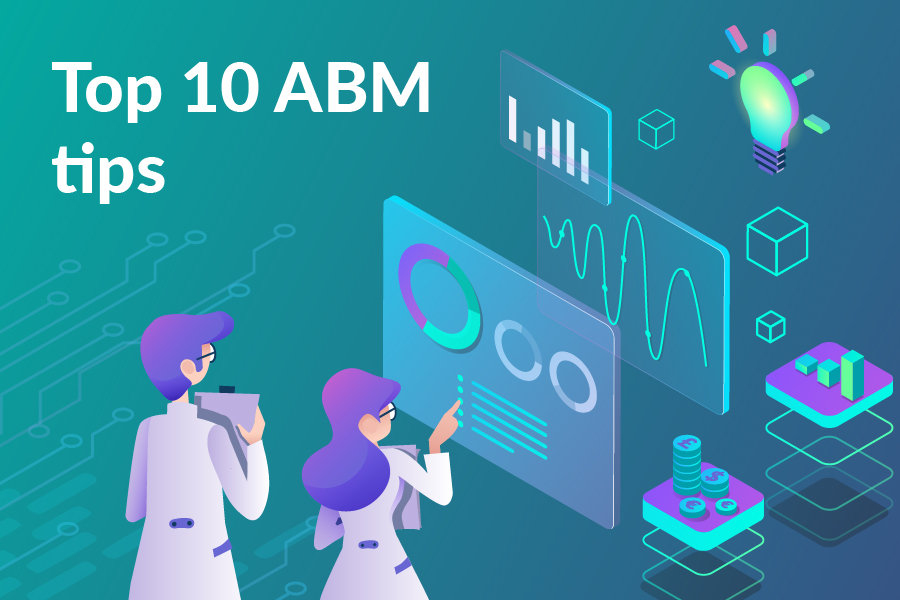 It's likely that if you're reading this coming from tech or IT perspective – you already enjoy a much closer relationship with account-based marketing (ABM) than those marketers from other industries.
Having said that, there are still some key areas, which you need to keep in mind if you wish your precision marketing strategy to stay on track.
We've put together a handful of the most significant points to ensure you get the most from account-based marketing. So, whether you're closely affiliated to the tech industry, or are a B2B brand looking to bring this highly focussed approach under your marketing wing – the following will be of special interest.
What is account-based marketing?
But before we do that, let's just make sure that we're all on the same ABM page. Before we dive in, let's dip our toe in the account-based marketing pool, by starting with our BCM dictionary definition: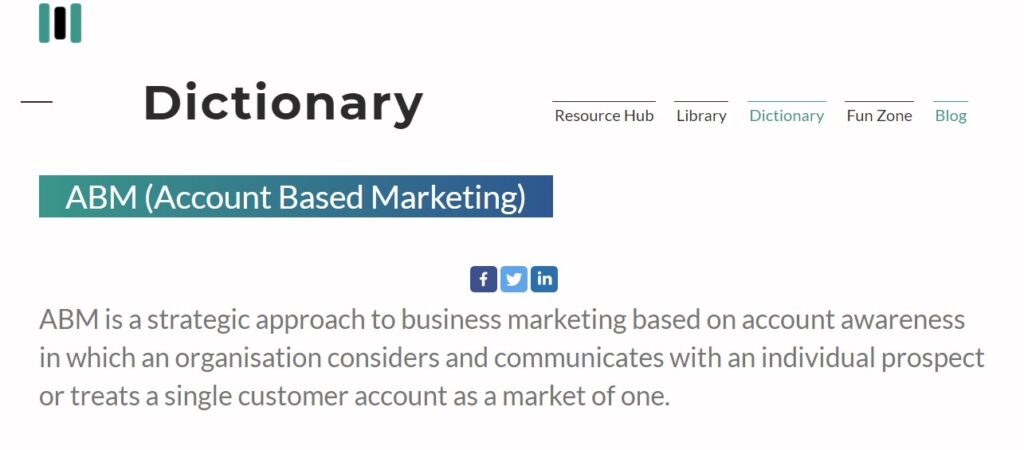 You could be forgiven if you thought that ABM was a fairly new marketing approach. Recently, it seems to have taken on an almost legendary 'buzzword' status, doing the rounds on social media, websites and marketing forums. It's true that as we all become more data-obsessed, the importance, as well as the technological ability to use data more effectively to gain added value, has indeed grown.
So, while account-based marketing can't be considered a new approach, (it first appeared some 20 years ago) certain aspects have evolved quite dramatically in the last half-decade.
Why should marketing teams use ABM?
We can expect to see a lot more emphasis placed on personable messaging in the near future. As customers continue to demand content that is more relevant to their individual needs, brands will continue to invest in creating customised content using highly targeted marketing strategies and activities. Those brands that find their ABM legs sooner, discovering which elements work best for them – will be able to better determine which emerging data precision techniques and technologies they should adopt along the way. Brands that start their ABM journey early can master the basics today so they can position themselves ahead of their competition tomorrow. So, here are our BCM top 10 ABM tips.
10 key account-based marketing tips:
Bring Sales into the equation
Incorporate your inside sales with your marketing team. Sales will have extensive expertise and insights of dealing with the individuals of the same or similar accounts that you are interested in and they will prove invaluable to your marketing efforts. Likewise, your marketing team will be able to provide sales with the tailored, personalised content necessary to convert leads. It's a symbiotic relationship where both departments benefit. Remember, when initially asking sales to get on board with ABM it can seem that you are asking them to abandon a wealth of accounts in favour of only a handful.
Create a detailed strategy
Agree on your ABM objectives as well as developing account/client-specific strategies. These can include budget, number of accounts to be targeted, revenue, engagement, level of insight and the reach of your marketing activities. In a perfect world, every part of your organisation would be aware of these goals – there are many brand touchpoints that extend beyond the realms of their marketing and sales departments. These alternative points of contact can yield important feedback for helping to transform solid ABM strategies and turn these into outstanding ones.
Measure to motivate and adapt
Continually measure and assess your performance. This is not only for charting the progress necessary in order to further develop your marketing strategies – but also for motivating and solidifying your sales-marketing partnership. By providing clear transparent facts, such as the revenue generated from accounts won, it will go a long way to securing the value that ABM delivers as a whole.
Become a business philanthropist
Or don't – it's up to you 😊. But in order for ABM to truly shine you're going to need to really understand your potential clients' pain-points in order to convert them. Sounds straight-forward enough, doesn't it? But this is one of the most overlooked aspects of marketing as a whole and not just ABM. Understanding the solutions your leads require is the first important step in being able to deliver them. So, get empathising!
Meet & Greet
Don't stalk your prospects from the shadows. You can't afford to acquire meaningful, mutually beneficial relationships with clients by remaining impersonal or faceless. Be prepared to deal one-to-one with potential clients.
Rediscover LinkedIn
LinkedIn is used by 94% of B2B Marketers for a reason. Do use LinkedIn to introduce yourself or your team – even leaving a message from a named individual instead of your brand, is a good way to forge a connection early-on.
Test, fail-fast and test again
Develop a pilot ABM strategy and use this to test the water. Don't take too long to try this. Delays in doing so often result in a poorer aim. The pilot should be executed quickly, at low-scale and cost as well as low-risk. The feedback and data that you will acquire will help you refine your future ABM goals.
Define your message
Your message is the most important building block of your marketing strategy, not the means that you will use to deliver it. Begin with this and decide which message is the most powerful. Then you can take this straight to an event or drop into your mailing lists, press releases, case studies etc.
Take the weight off your audience's shoulders
Don't make your customers do the heavy lifting. There's nothing more off-putting for potential lead decision-makers as having to complete numerous forms, where the benefits are entirely one-sided (in your interests, not theirs). Either make it entirely worth their while to do so or study their behaviour such as engagement levels from the content that you have sent them. Regardless of whether this has succeeded or failed at piquing their interest, you'll learn how to improve your approach.
Remember, not everyone is in a buying stage of their journey
Limit your ABM activities to key accounts. This may seem counter-productive at first – but not all of your potential clients will be at the right time and phase in their customer journey to buy your products or services. So, either focus only on those who definitely are or try to prepare different campaigns to match your potential client's situation. Later doesn't mean never.
Hungry for more ABM tips? Here you go:
5 of our ABM Do's & Don't's
DO keep in mind B2B decision-makers now involve numerous individuals
DON'T allow yourself to be taken in by the hype surrounding the latest ABM technology. The solution – go slow. You need to methodically fill the gaps in your ABM operations as you work.
DO regularly assess if you really benefit from the tech you are using.
DON'T agree to take on a large account-based marketing solution system without testing or using it as part of a trial first. All the benefits of any upgrade of ABM tech should be a value that both you're an organisation and your clients will actually 'feel'.
DO be a

ware of the difference between ABS (Account-Based Selling) and ABM. The former is more revenue-centric, while ABM is lead-driven.
OK, so here's one last, important bonus account-based marketing tip. Don't say we never give you more than expected😉
The bonus Account-Based Marketing tip
Don't assume that the structural hierarchy reveals key decision-makers. Prospects/ leads within organisations often consult with different heads online than the departments they belong to. Use your own company as a starting point to research any gaps between online interaction of internal decision-makers against their communication with structural/departmental peers and use this to adapt your ABM focus accordingly.
If you need help at planning, designing or executing an ABM strategy, let us know. We would be happy to support you.