CIPR PRide Nominations: Liquid
We're delighted to sponsor this year's CIPR Awards again- we catch-up with Liquid and ask them what it is about their Birmingham "Handover" and "Homecoming" for Commonwealth Games 2018 campaign" that sees them in the running.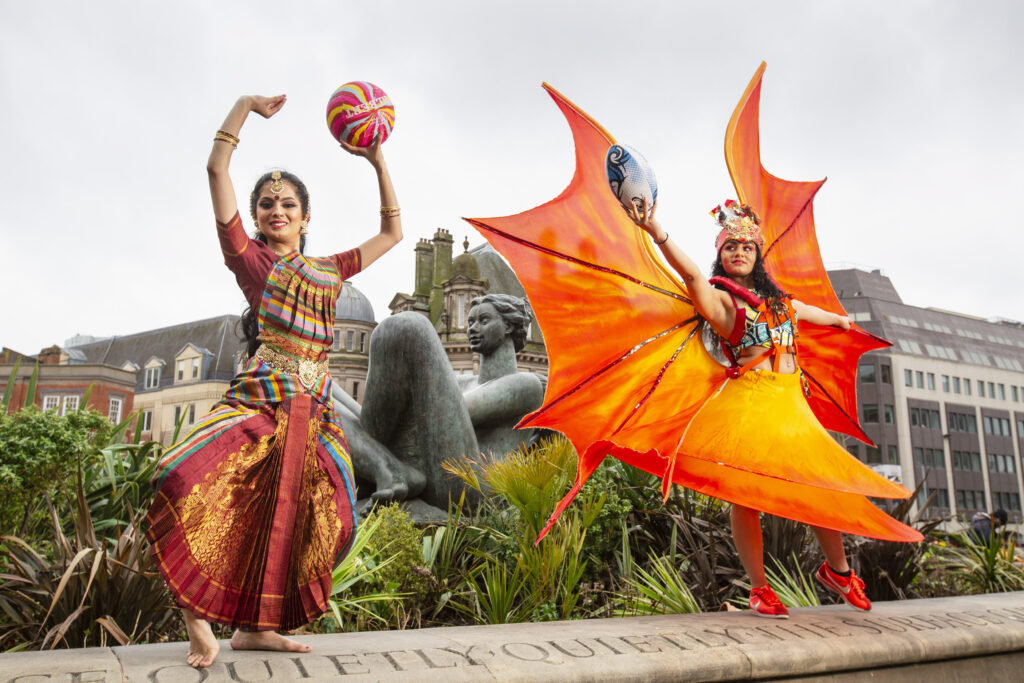 What impact did your campaign have to be shortlisted for the PRide Awards 2018?
Working on the Commonwealth Games handover ceremony in Brisbane and the subsequent homecoming party for Team England in Birmingham presented a unique set of PR challenges.
Birmingham will host the Games in 2022 and cities are usually given two years to prepare for the handover event, which is watched by a TV audience of a billion. However, Birmingham's late announcement as host city meant there was only a matter of weeks.
To further complicate the project, we had to work alongside a complex partnerships framework comprising local and national government, national and international federations, the sport and culture sectors, and other in-house and agency communications support.
Liquid was appointed by Birmingham City Council to work with its in-house team to deliver a campaign that would win "hearts and minds" in the local community and engage with local and regional media. As planning took place for "handover," we had to work in tandem with a second project team on "homecoming," which was scheduled to take place just six days later.
One of our primary goals was to use handover and homecoming to communicate the youthful demographic, creative talent and ethnic diversity of the UK's biggest regional city. With this in mind, we produced stories, films (including B-roll for TV) and social media content around the key Birmingham handover performers including rapper Lady Sanity and spoken word poet Amerah Salah.
We delivered a press office function to place news updates and seed interviews with key members of the organising team, always working as a trusted arm of the council's press office for consistency of message.
All activity was informed by the need to demonstrate the tangible benefits of the Games in 2022, such as employment opportunities, new housing and urban regeneration. It was crucial to create a feel-good factor, positivity and engender a spirit of exuberance.
For the campaign we ensured there was great attention to detail. So the link between sport and wider culture was reflected in dressing Birmingham's iconic "Floozie in the Jacuzzi" with a giant winner's medal for "homecoming." A press call to publicise "homecoming," using young dancers to demonstrate the sport/culture link, was covered nationally by The Times newspaper.
The hard work of our Commonwealth team, hitting the phones from early morning to late at night, paid off. We secured 80 pieces of content for social media and news websites across a range of outlets – and for stakeholders' social feeds – including mainstream media such as BBC Online, BBC Midlands Today, ITV Central, BBC WM, Capital FM and Free Radio; newspapers (Birmingham Mail/Live, Mail Online); via arts organisations (Birmingham Hippodrome, Birmingham Royal Ballet); and with local blogs/Twitter influencers.
Outreach and coverage fulfilled the client brief to engage with local media to highlight the Games as a positive experience for the city. The feel-good factor was secured with an iconic scene, taken from the mass "handover" dance in Birmingham city centre, of a huge #Brum tableau. Dancers grouped together to form the word "Brum" at the climax of ELO's "Mr Blue Sky." Liquid's work in assembling media, and engaging with bloggers, helped to secure upbeat, celebratory coverage, and the spirit was carried over to the homecoming party in Birmingham.
Of course, all this counts for nothing if the client is not satisfied. This is how Eleri Roberts, assistant director of communications for Birmingham City Council, summed up the value of Liquid's campaign:
"This was something incredibly unique that is very hard to put a value, or price, on. The sense of pride in Birmingham, and the general feel-good factor in the city in the run-up and then after the 'handover' ceremony was indeed priceless.
"Liquid worked as an extension of the in-house comms team here at the council, blending in as if they were just part of the team. Providing not only extra capacity and support but creativity and much needed humour when stress levels were high, it would not have been possible to produce the results we did without Liquid."
Richard McComb, Head of Content, Liquid
Keen to read about other nominees for this years CIPR PRide Midlands awards?
We thought so…Head over to this link