How to make B2B content marketing more effective?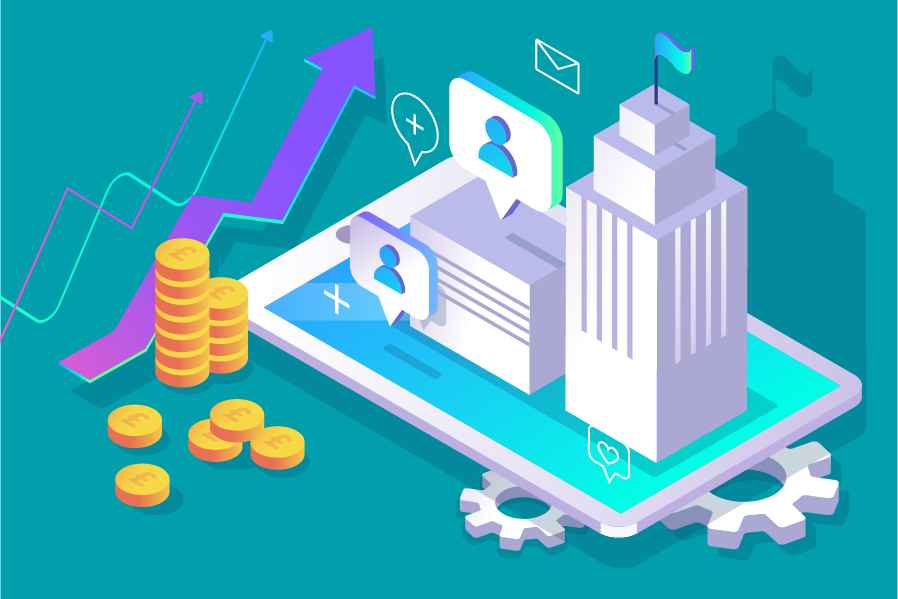 What is content marketing?
The short answer is it's the material that marketers create to stimulate audience interest but not necessarily to promote a specific brand's product or services. By focusing on piquing the interest of target audiences rather than simply selling – brands use content marketing to establish themselves as trusted authority figures and sources of information. This is the first step in building fruitful, ongoing business relationships:
"96% of the most successful content marketers agree their audience views their organisation as a credible and trusted resource" 

– Content Marketing Institute (CMI).
The 'content' used to establish a brand as a 'credible resource' can take the form of either digital or offline short & long copy, e.g. blog posts, articles, whitepapers, case studies, interviews, press releases, flyers, posters etc. – or video, GIFs, infographics and social media posts.
According to CMI, content marketing is believed to be 3x more effective than outbound marketing and is understood to cost approx. 62% less when compared to outbound methods. It's little wonder then, that:
"91% of B2B marketers use content marketing."

 (Ann Handley)
Check yourself before you wreck yourself!
With so many brands understanding and actively pursuing content marketing strategies – there is a lot of 'noise' to overcome if you wish to get your message heard by your target audience. That's why we have put together a checklist that helps to identify the areas that will boost your content marketing planning.
Identify the ideal target audience, e.g. use ABM to reveal precisely who this is.
Establish clear campaign goals – spread the word and make sure everyone from the boardroom and downwards understands these.
Research and plan your content ideas.
Incorporate storytelling into these ideas – develop a brand persona to give your communications the edge over the competition. Be ready to engage with your audience on an emotional level.
Don't only blog – but create informative and aesthetically pleasing visuals such as infographics and GIFs.
Get the most from creating video content, such as explainer videos – re-edit/re-purpose these to create segments that can be used as part of your Pillar Content.
Event marketing has made a huge return-to-form – capitalise on this by either hosting your own, or co-hosting by partnering with similar brands.
Host informative and insightful webinars inviting thought-leaders to take part and share their views on areas that your product/service is the solution to.
Remember to keep your content marketing as personal as possible to gain the most communications traction and audience engagement:
Create content that increase your lead generation and your conversion rates.
Focus on personalised content – these can be broken down into the following three areas:

Segments, ABM purchase behaviour, industry job title.
Stages – stage of the sales funnel that target audience are in/belong to
Personas – developing buyers personas to develop personalised content.
Finally, don't forget to use the momentum of industry experts or market influencers whenever you are able to, something that is referred to as 'Cross-Pollination'.
Guest-posting for establishing brand authority, increasing audience reach, boosting image.
Can also mean that your brand may find new or previously unreachable distribution outlets.
The seven most used channels for content creation and distribution are, in order of popularity:
Social media
Blogs
Email newsletters
In-person events
Video
Infographics
Webinars/webcasts
A tryptych of fantastic content examples…
We couldn't let you go without sharing some great B2B content marketing examples to inspire your digital marketing strategy.
Adobe CMO is a digital magazine – that expands its coverage far beyond the Adobe ecosystem – interviews, opinion pieces and features provide a fully-stocked resource for visitors and positively raises its public profile.
Autodesk: Redshift. A 3D printing and engineering software company understood the necessity to spread their content wings to include a diversity of subject matter without sacrificing what their brand stood for. They created Redshift, their blog covers topics that are still relevant to their end products/services (such as architecture, manufacture and infrastructure) but by casting the net further, they are able to reach a wider audience base.
Baremetrics: A B2B company that, as their name suggests, deals with data and provide their clients with insights to enable them to make better decisions with regards to business-critical operations – they have expanded their content on their website to offer assistance to start-up companies and published (with permission) their existing clients performance data to help reveal solutions for others who are just getting stated.
It's your move…
We trust that you have found this article to be a useful roadmap for taking your content marketing to the next level. If you have any questions or further suggestions – don't be shy to drop these in the comments section below.
Still stuck? Why not get in touch and let us realise your content marketing goals? Just click the button below and we'll be happy to see what we can do for you.
START A PROJECT WITH US