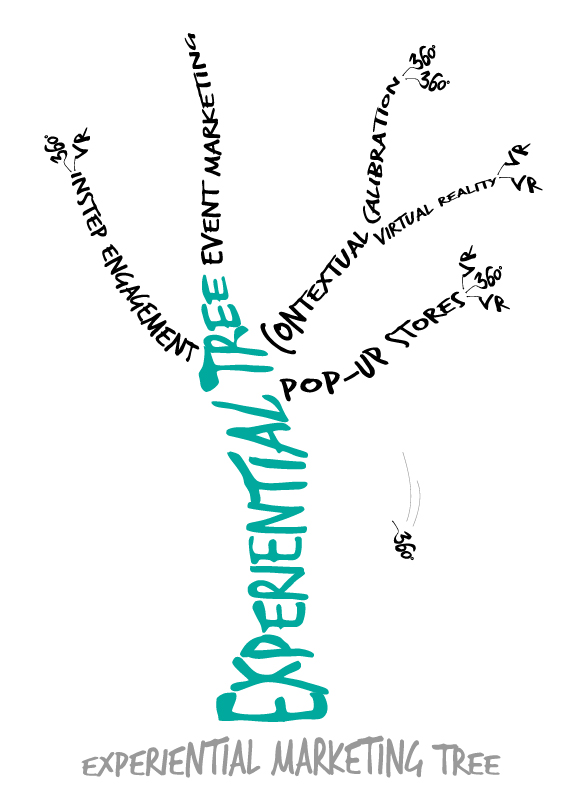 Putting it all Down to Experience
Experiential Marketing, a Rapidly Evolving Tool
As the need to satisfy today's consumers' unquenchable thirst for unique products and services and the growing difficulty facing companies in generating dependable, brand loyalty – Experiential Marketing is mimicking the sort of adaptation that would surely impress Charles Darwin.
Experiential marketing used to be tied to the roots of event marketing, but that was before Big Data gave senior management a means to measure and gauge the effectiveness of creating experiences which consumers would value and could reinforce a brand's unique identity. Now there are many branches of the experiential tree, let's take a climb through some of the main areas:
Instep engagement
Understanding the pitfalls of the pop-up-store with its passive stance combined with frequent lack of context, often resulting in the inability to convert visitors into customers, IE actively implements a product/service deep into the daily lives of potential consumers, within a space or environment that resonates with their needs.
A good example, was when the online food-kit subscription service, Hello Fresh, created a space at a busy London underground station giving commuters the opportunity to pick up a meal kit on their way home – the spontaneity of this initiative successfully communicated to customers the benefits and convenience of ordering online within the context of hectic daily commuting and provided the opportunity to sample the quality of the brand before doing so.
Contextual calibration
Combining the best of the latest advances in technology within the field of a useful, actionable setting (context), this approach allows for real-time feedback data that can be used to enhance a product or service instantly. A great example of data-driven experiential marketing (DDEM) is Partybot, a program combining AI, facial and gesture recognition software, to adapt the genre of music being played to a live event, ensuring audience participation and increasing the overall enjoyment.
Virtual reality (VR)
Undoubtedly represents the future platform for both businesses and users alike. Proving that it, not only caters to the entertainment sector, VR is already proving its mettle with a diverse range of applications within complex industries such as engineering, surgery and design.
Microsoft, Google, HTC and Sony as well as many others, have developed VR technology that marketers are already considering the best means to use for their product/service promotions. With an industry expected to be worth $38 billion by 2020, it's little wonder why.
VR enabled platforms such as Facebook and YouTube already allow for 360-degree video content to be viewed using existing VR hardware, providing enhanced immersion and as work-centric software flows steadily out of the concept pipeline, there is an increased level of understanding how this hyper-connectivity can be harnessed to convey complex processes; evoking unparalleled levels of audience engagement. Far from its gimmicky, awkward beginnings in the 90's, VR is forecast to stay and grow, likely to take over the reigns from 360-degree video in the not too distant future.
360-degree video
But that isn't likely to happen for a while yet and despite 360-degree video being a more linear experience when compared to VR, it has a couple of major advantages. First, unlike VR, 360-degree video represents a well-established platform and while the visual clarity, audio definition etc. will no doubt improve over time, its potential is more 'known' and remains far easier to realise.
As such, it stands as an immersive option without relying on multi-spec or alienating hardware investment to enjoy, in addition, it is far more affordable in the producing sense. Second, 360's linearity works in the medium's favour by allowing for tighter, cohesive story-telling experiences. 360-degree video provides a portal for audiences to experience the impossible, such as taking a spacewalk on the International Space Station or gaining an in-depth, behind the scenes visit of the Hadron Collider.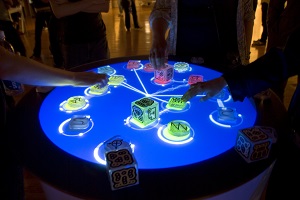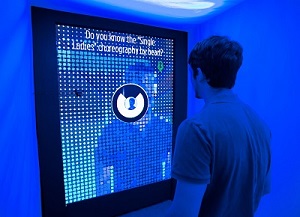 Partybot by Fjord_Chaotic R&D_Accenture Interactive v2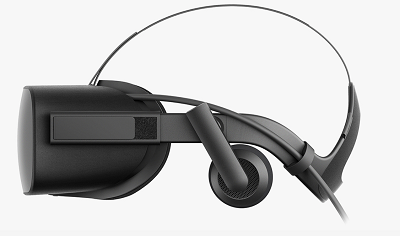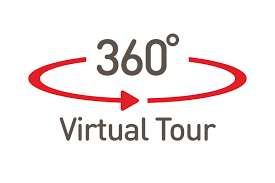 START A PROJECT WITH US