How to create a good video?
Textual content is increasingly being replaced by video materials. Users prefer to watch things rather than read. Do you have visual content on your social media channels? Perhaps you should consider providing it, and thus increase traffic on your website?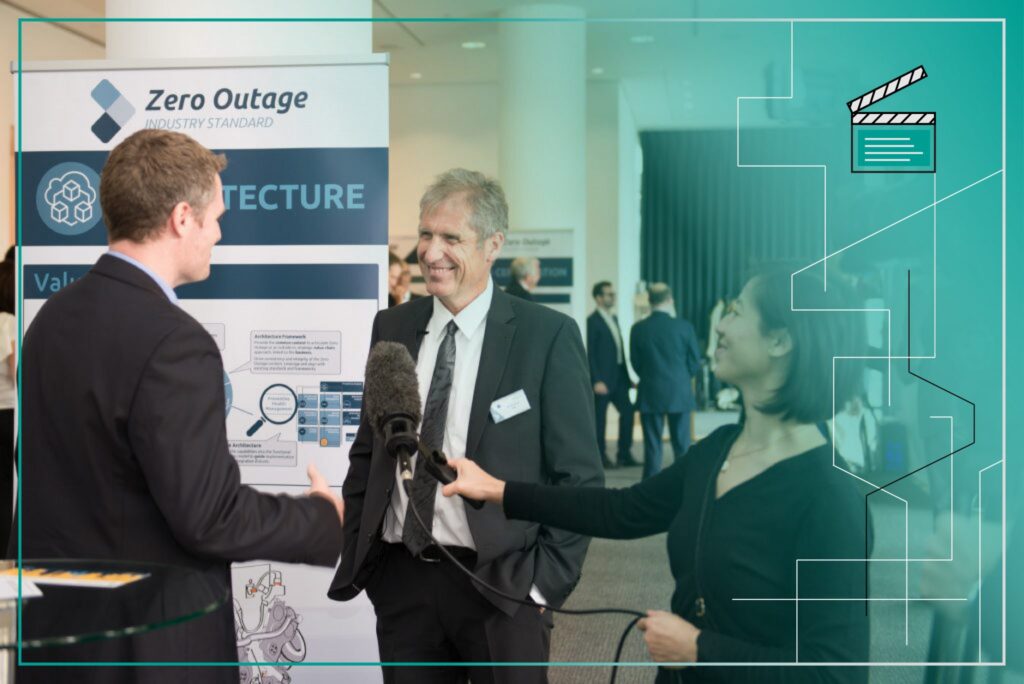 Types of videos – choose the best one for you
Explainer Video

Explainer videos are primarily used by companies operating in the new technology sector. Such videos explain how your products work and what they are used for. They are posted on web pages to allow their visitors to see specific products or services in action.

Animated Infographics

The main focus of animated infographics is illustrated facts. It presents information in a graphical form, making it more understandable for the recipients. Animated infographics provide facts, drawings, diagrams and statistics. In comparison with animated presentations, animated infographics are chosen by entrepreneurs more often because they are simply more attractive and engaging.

Webinar

A webinar is a training, lecture or workshop broadcast live online. It has more advantages than it seems. You can use it to build your brand awareness, educate and interact with your recipients on the spot, for instance by responding to questions or chatting.

Whiteboard Video

A whiteboard video is one of the best ways to explain complex issues with simple, easy-to-understand imagery. Traditionally, an animated hand is used to draw basic illustrations and text. They are often used for educational purposes but are now used frequently for marketing purposes to communicate directly with specific audiences.

Interviews

Interviews are a good way to attract attention. You can talk to a specialist about the details of a specific process. A board member can describe the strategic goals, mission as well as the future vision of the company. Such a form reduces the distance between the company and its potential customers. Companies are able to communicate the message: 'listen to our employees/customers because they have experience and knowledge to help you'.
Script
Before production starts (filming or animation) a script must be written. This can be done either by you, or you can send bullet points to your video producer. They will have the experience to write an engaging and most importantly visual script.
A storyboard can now be produced. Illustrations or still images should be shown of each scene to present the whole story. A storyboard communicates the design and look of your production and can be easily changed before you start production. Without a precise storyboard, you will either film too much footage or create too much imagery which can be expensive. Your video producer ensures that you have the necessary imagery to tell the story. A recommended length is 250 – 300 words for a 2 – 2.5 minute animated video. For a promotional film or interview, you may choose to have a longer format.
"87% of marketing professionals use video as a marketing tool" – Wyzowl
What about ready-made videos?
On the Internet, you can find lots of open-source materials, both for private and commercial use. However, they have a major drawback: they are not original and competitors have access to them. If you use such materials, you can be sure that there will already be similar content. That is why it is important to use your own footage. Sometimes stock footage is necessary, to show particular locations abroad etc. but if you are creating a corporate video, more often than not stock footage unnecessary. The cost of stock footage can also be high so the choice to have control over your own footage is a better option.
Now is the time to enrich your social media or company website with video materials. You will increase your brand's reach and recognition, and thus get new customers. If you need help in script writing, storyboard preparation or the entire production, feel free to get in touch.
START A PROJECT WITH US