Interview with Guy Woodcock, CEO & Founder of Montpellier PR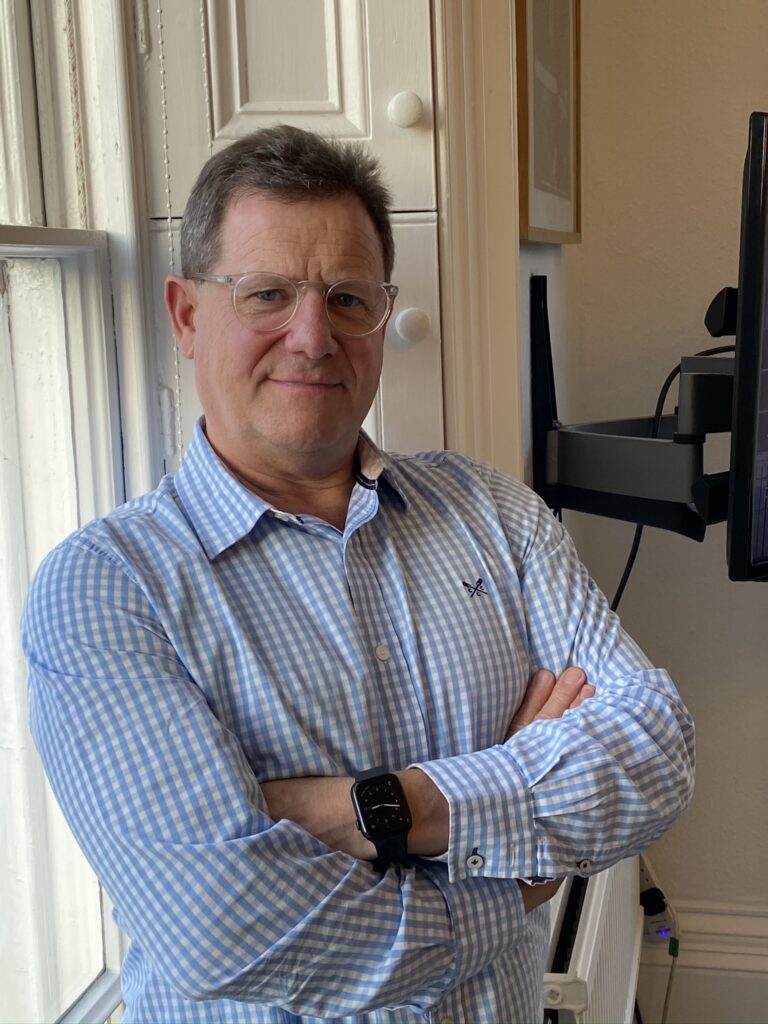 As a company owner, what do you see as your primary responsibilities during uncertain times, whether that be during this pandemic or through any major adjustments in your company?
The first priority in a national or economic crisis is to protect the company and its revenue-streams, because only then will it be in a position to support the livelihoods of those in its employment. Clearly, much will depend on the business model and how revenue is generated, but in a service business, especially in something potentially vulnerable to cuts like marketing, it's important to keep close to the client and to demonstrate the value being brought, without sending the wrong signals of course. As soon as there is a clear picture emerging of the status quo with clients the sooner one can match costs with future revenue, if that's what's needed. Again, in a service-based business where people have their own client contact and relationships that's much more challenging if you are thinking about headcount.
Another very high priority is to steady the nerves of the people around you and demonstrate decisive action and a plan. Easier said than done! But vital.
Marketing and maintaining a positive, confident posture through proactive social media, blogging, news and other thought-leading commentary can inspire clients and potential clients, to back you, spend with you and talk about you. In a crisis where futures are uncertain, human beings are looking for leaders. So lead.
I think the same applies in terms of the second part of your question; managing major adjustments internally. Change is unsettling, but if there's a clear plan and a confident leadership, people will be steadied and will back you, even if it means there are costs to bear.
When lockdown was first announced, what steps did you take to reassure your team?
The moment that lockdown looked a possibility, we put our ears to the ground client-side and when it became clear that a couple of clients were in distress and having to make difficult decisions with their staff and our costs, we got everyone together to make clear that we were determined to deal with the situation ahead of us, but that in doing so we would keep everybody, but that the cost of that was a universal pay-cut. People were unanimous and rallied behind the company leadership team, buying into our plan and throwing their weight behind providing extra support and value to their clients. We did this early and it definitely paid off.
What messages did you communicate to clients to ensure that business would be uninterrupted?
We listened hard to their pain and demonstrated that we were prepared to go the extra mile to help them through this. And then we followed through, talking to them regularly, We've almost certainly over-serviced across every single one of our clients, and in some cases very substantially, but the result has been greater client loyalty and closeness. With those clients that had to park our support, we have kept talking to them, finishing off project loose-ends through the non-payment period, and agreed plans with them as to when we should talk again about re-engagement, even if the pause periods are longer than we would really like. Again, it's paid dividends and we are very confident that we won't lose a single client at the end of this.
How have you maintained a cohesive and productive work environment when everyone is working remotely?
Regular video calls with the team, even more regular business updates, demonstrating that our new business push has not only shown no let-up but been positively boosted, and demonstrated the fruits of this paying off. We have twice-weekly half-hourly social video sessions called Coffee & Chat at 1030 on Tuesdays and Thursdays and again this has been a great way of keeping people in the team and feeling appreciated individually.
Has your leadership style changed at all through this period?
Truthfully, no. I'm an old war horse and have seen so much of this before, from the recession of the early nineties when we started up through to the financial crash of the late noughties and beyond. Each crisis tempers you for the next.
What lessons have you learnt that will stand you and your company in good stead for the future?
I was an infantry officer prior to setting up my business and in many ways, the lessons of armed conflict translate directly into the world of commerce. For the principles of 'attack', read sales. For client retention, read the principles of 'defence'. For the principles of war, read principles of business. The first two of which are:
Selection and Maintenance of the Aim
Unity of effort and unity of purpose are provided when all understand what they are to achieve and why they are directed to achieve it. Deciding what to do, why to do it and keeping it in view as events unfold is the so called 'Master Principle of War'. It is a process, an output and an outcome: clarity delivers effectiveness and efficiency.
Maintenance of Morale
Morale is the bellwether of confidence and the engine of motivation. Strong teams have high morale; weak teams have low morale. The glue that binds them is always more morale than physical.
There are a series of others, and next time I talk to you I'll tell what they are!
What advice would you give to other company owners wanting to ensure their messaging and leadership is water-tight during uncertain times?
Study leadership and be a good leader. Starting with the notion that leadership starts with service. You serve those you lead, and you always put them before yourself. Use non-crisis times to invest in furthering your knowledge and practice of leadership. A terrific and simple place to start is John Adair's book, Leaders Not Bosses, one of the most inspirational books I have ever read (after the Bible!).
Many thanks Guy for your thoughtful and robust insights into leadership. We wish you and the Montpellier team all the best through this challenging time. Thankfully now, I think we are all seeing the light at the end of the tunnel.