How to improve your SEO and land on the first page on Google?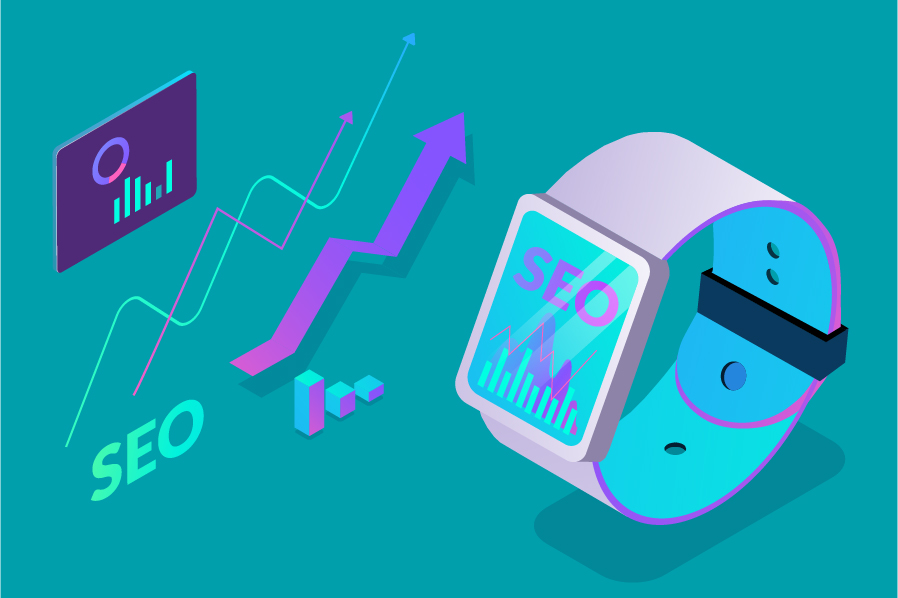 How to land on the first page on Google?
We are often asked this question when we launch a website for a new business. There are two answers; paid advertisement and Search Engine Optimisation (SEO). As the first might be very costly and requires a lot of testing to get it right, you will have to invest only your time to improve your SEO.
What is SEO?
SEO covers all the things we are doing to improve the ranking of a website in online searches. SEO is an incredibly important part of running a modern business. It is crucial for online-based businesses, but it is also important for companies that offer offline services relying on being found online. It is a complex field and there are many areas it touches. From coding and data analytics to copywriting and social media management. Here are some main points you should think about when aiming to improve your SEO.
5 Way to improve your SEO:
Create a mobile-friendly responsive website
One of the most important things that you can do to ensure that your business is performing well in the search rankings is to make sure that your website is mobile-friendly. More and more people are surfing the web, shopping and being social on their mobiles, which means that this a key requirement for Google. Nowadays a responsive website design is a must and any professional web design agency will make sure, that each released website is fully responsive. Saying this, it is worth checking your website after a few months as technologies change constantly and an update might be needed. The best way is to consistently maintain your website.
Get to grips with ranking reports
It is important to know some SEO basics. Ranking reports are incredibly useful for gathering data on how your website is performing. The information you are given can help you to decide what is working and what you need to change. After reviewing a ranking report, you should set your ranking goals and fix current issues. Woorank is a simple and free report tool, which is perfect to start with.
Make sure your content is SEO friendly
The next thing you need to learn is how to make your content SEO-friendly. Of course, keywords are important and you need to ensure that they are a part of your written content. Remember that videos and images are also a key part of creating SEO friendly pages, so make sure you add these assets to your website and make sure they are named and described properly. Most importantly, create new relevant content regularly. Google loves pages, that have constant updates and feel alive.
Learn how to build links
When you take the time to build links for your business, you are building a strong foundation to hold your SEO efforts. Links can be internal, to other pages on your website. These will often follow a natural path that your customer may take. Links can also be external, that can take your customers to other websites that may be relevant to them and that provide them with some additional value.
Backlinks are the links that bring people to your website and these are most difficult to achieve. By regularly contributing as a guest blogger, sending out press releases or collaborating with your business partners you will be able to create a network of backlinks sources that will over time boost your SEO.
Work on your Click Through Rate (CTR)
We believe that a high CTR has a positive impact on your SEO. It simply brings more visitors to your website. Increasing CTR is a key part of boosting your website. Adapting titles and urls, adding listings to your articles, correcting the text formatting etc. are all crucial parts of boosting your CTR and SEO alongside it.
SEO is crucial and having a business relying on an online presence means that no marketing manager can ignore it. Always remember that SEO is based on Google's idea to deliver the most accurate search results, so if you're not sure what to do, be honest with your clients. To improve your SEO, write only about the topics you specialise in and try to answer your potential clients' questions and refer to their needs and struggles. Keeping your clients in mind, you can be sure you'll be doing everything correctly. SEO takes time and effort, but when done consistently, it will bring the desired results.