Podcast Interview with James Fulton, Senior Marketing Manager at PGi
Our Managing Partner, Maria Loades caught up with James Fulton, Senior Marketing Manager of PGi at this year's UC Expo in London's ExCel centre – one of the largest unified communications and collaboration events in Europe.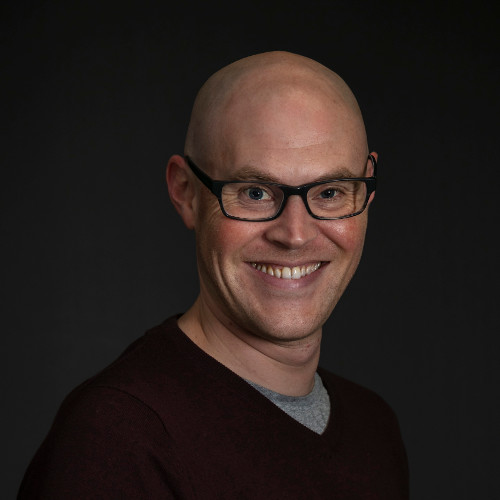 Podcast#10
Maria Loades: Hello, I'm here at UC Expo speaking to James Felton, Senior Marketing Manager of PGi. Hi, James.
James Fulton: Hi,
Maria Loades: We just had a quick call you said this was very successful event. Can you tell us the importance of being part of such event and actually having a stand?
James Fulton: Absolutely. So UC Expo is probably the biggest kind of event to us here in a mayor, having just recently launched a UCaaS product, which will be available in the UK in October. For us, UC Expo is really the biggest events of the year for the types because the types of people that are coming here, you know, there are exactly kind of our target market, for example.
So in terms of our budgets, and everything else, we place great emphasis on this event, we've had some really successful years here, and this year, I think, has been our most successful to date in terms of the number of inquiries, inquiries we've had, in terms of the types of conversations we've been having, speaking seminars, and for example, the launch of our new products. Yeah, we're really, really happy with the event.
Maria Loades: Great James, and listeners are very interested in general in marketing, just wanted to ask you, how important is technology in your marketing strategy? Do you use marketing automation?
James Fulton: Absolutely. So yeah, marketing automation would be a very big part of our kind of marketing kind of operational stack, I suppose. or martec stack rather. So for us, we would have like dedicated kind of nurture tracks for the types of kind of prospects and customers depending on their interests and things like that. So they're getting the right types of content or communications to deliver them at the right time.
So for example, all of our kind of event inquiries, people will then sign up and will receive kind of personalised communications from us hopefully receiving kind of communications that are relevant to them, and in a very targeted way. But yeah, so the other thing as well is our marketing automation platform then syncs in with our CRM, which is Salesforce, so very, very important to us.
Maria Loades: Great. And do you use it as well in any way with combination with account based marketing?
James Fulton: Yes, we do. So again, our kind of our ad strategy is quite kind of new to us. But at the same time again for us having very dedicated personalised communications, to people of a specific campaign, we start to look at industries, obviously, their wants, and their needs to make sure that we're sending them the right targeted communications, and again in a very timely manner. So yeah, very, very important.
Maria Loades: How important is the alignment between sales and marketing within your company. And what's the process of working together with sales?
Note From the Editor:
You've reached the end of our podcast's transcription intro – but your journey doesn't need to end there. Hit the podcast play button to enjoy the full, uninterrupted interview now.
PGi provides business communications that unleash productivity at work. Its cloud-based communications and collaboration platform, GlobalMeet, connects people, teams and enterprises around the world. To learn more about GlobalMeet collaboration, hosted voice, webcast and webinar solutions, visit pgi.com
GlobalMeet includes a cloud-based phone system supporting both traditional desk phones and mobile smartphones, text messaging, chat, HD video and online collaboration, all provided from the cloud for a unified communications as a service (UCaaS) solution.
If you are a B2B Marketing Expert and would like to voice your thoughts on a range of marketing related areas either as a traditional interview or a similar podcast, please feel free to get in touch with us.