Podcast Interview with Daniel Trillo, Head of Marketing Operations – Contino
Join us as Maria Loades, Black Cliff Media's Managing Partner gets the lowdown from Daniel Trillo, Head of Marketing Operations at Contino – the global tech transformation consultancy. In our podcast Daniel shares his expertise and reveals how the flip target marketing model is vital for cultivating leads.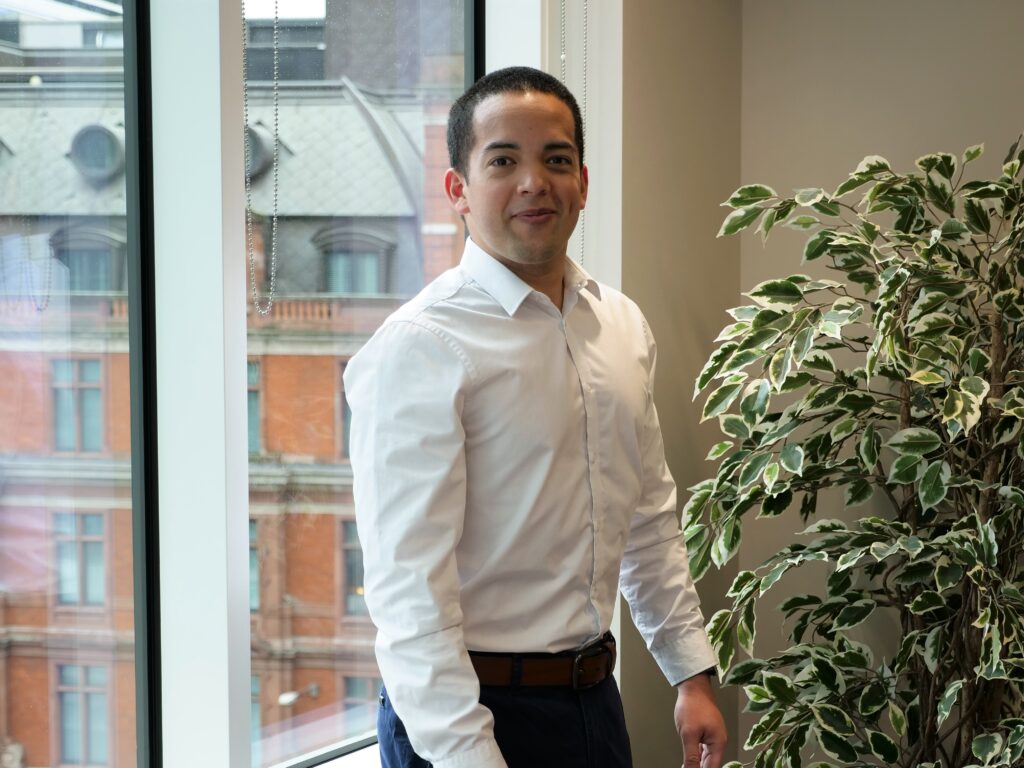 Podcast#9
Maria Loades: Hello, it's Maria here from Black Cliff Media. We are here today joined by Daniel Trillo , Head of Marketing Operations at Contino . Hi, Danielle, how are you today?
Daniel Trillo: Hi, Maria. I'm great. Thanks. How are you?
Maria Loades: Very well. Thank you and thank you for joining us. To begin, would you be so kind to tell us a little bit more about yourself and your role at the company?
Daniel Trillo: Sure. Thanks, Maria as well for having me on your podcast series, so at Contino I'm accountable for helping drive net new logos for Marketing Leads as well as for growing marketing influence, revenue and pipeline. Contino are a global tech transformation consultancy who partner with highly regulated enterprises, especially investment and retail banks, insurance firms and also with the public sector to help them transform faster and modernise their ways of working according to Forbes 84% of digital transformations are falling short of their intended goals. Most big enterprises are trying to do it, but they're not transforming at the speed they should be.
So we help those enterprises achieve their transformation goals faster, not just from a delivery perspective, but also in terms of up-scaling them so they can build and grow their own capability. We support both enterprises in five ways. So through cloud platform, building migration, enterprise DevOps transformation, def sec ops of cloud security, cloud software development and data platforms and analytics. And all of that is geared around helping those in the process, reduce infrastructure, bottlenecks, reduce costs, modernise their working practices and introduce automation.
So they can deliver innovation at speed and scale, improve their approach to cyber-security, accelerate the time to market and agility and leverage analytics and machine learning to drive competitive advantage. Now in terms of my role at Contino, I head up global marketing operations. My main focuses are on account based marketing with demand generation, mar-tech, marketing automation, digital campaigns, pipeline marketing, insights and optimisation.
So all about marketing analysis, SEO, Google ads and lead management. My background prior to Contino now I worked for two and a half years for an NYSE listed PR software company called Cision where I lead a digital marketing team. And prior to that, I spent three years agency side at Ogilvy managing B2B campaigns for Cisco, Adobe, SAP and Intel. So my career has mostly been exclusively B2B tech marketing, and that's where my passion and my personal passion has really been at.
Maria Loades: Same our way our side. I'd like to find out a little bit more about the account based marketing at Contino. Is this why did you decide to move those the strategy and is this the only strategy that you follow at the moment?
Daniel Trillo: Great question, because our business only works with large and highly regulated enterprises.
Our prospect and customer base is entirely enterprise level. That alone necessitates account based marketing. But even for other businesses that have mid-market customer basis, ABM has become a vital strategy in this day and age and B2B marketing. And according to Forrester, across B2B in general only 0.75% of total leads becomes close revenue.
Note From the Editor:
You've reached the end of our podcast's transcription intro – but your journey doesn't need to end there. Hit the podcast play button to enjoy the full, uninterrupted interview now.
So, sit back, hit play & get ready for some fascinating expert insights.
If you are a B2B Marketing Expert and would like to voice your thoughts on a range of marketing related areas, please feel free to get in touch with us.