Podcast Interview with Ragnar Kruse, Co-Founder & CEO – Smaato
Black Cliff Media's Managing Partner Edward Loades chatted with Ragnar Kruse , Co-Founder & CEO for Smaato – a global, real-time mobile advertising and app monetisation platform. Ragnar talks about the benefits of Smaato and how his company effectively reaches its target audience, its choice of marketing content and the importance of video on mobile devices for enhanced engagement and conversion rates.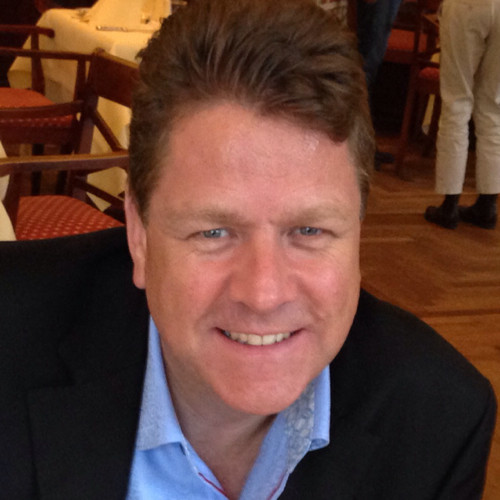 Podcast#6
Edward Loades So we're here today at Digital 2018 in Cologne. And we're speaking to Ragnar Kruse and his company Smaato about video advertising and generally how he's using video advertising for, for his clients and also in the context of digitalization and marketing. And so I just like to jump straight in and speak to you about, you know, how do you explain the benefits of your product and service to your clients?
Ragnar Kruse: So I'm Ragnar CEO and Co-Founder of Smaato so we created a marketplace over the last 13 years around the globe to actually monetise apps through advertising. And so that marketplace allows any, anybody who has an app to actually get ads and therefore make money on their apps. So they don't need to sell apps, they can provide them for free. And by providing end by bringing an advertising it opens a revenue stream. This is now $130 billion market on a global basis.
Edward Loades: Excellent. And can I ask you in terms of the type of the type of content that you're producing in house and you know, to promote your own product – what have you found most effective?
Ragnar Kruse: I would have loved to say it's mobile advertising. And because eat your own dog food, but actually, content marketing has been most effective, really. So we have a whole team who works on content works on success storeys works on educational pieces about technology about advertising, so that more businesses really understand better mobile advertising, the advantage of a mobile advertising now and we've done search advertising Google, we've done Facebook, LinkedIn and so on, but the content side actually, has given us the best return.
Edward Loades: Excellent. And in terms of looking to the future, next year and onwards, what kind of strategies do you think you're going to be taking as a company? Obviously, video is a core part of your business. Are you looking to use video in different ways? Or are you looking to use other new media?
Ragnar Kruse: You know, it's a little earlier I gave a speech about mobile advertising about mobile advertising and their particular video advertising and video advertising on mobile is really on the rise. You don't need to show so much advertising within an app if you do video because video gives you much higher returns so you get better prices if you sell video ad placements.
And I think still, you could see that in the speech on the examples still a lot who do video advertising on mobile, are game developers and large game developers, you know [such as] Machine Zone, King.com those who actually reach out and through video that actually able to really show how  the graphics look alike and songs or that someone gets more excited about a game. Yeah, without having played it. And I think that will continue.
But I think it's important for more and more brands and advertisers to also understand that you are able to reach audiences through video on mobile, at scale, and there are specific formats also which make it very attractive with a good conversion rate, conversion to sale, conversion to lead and so on…
Note From the Editor:
You've reached the end of our podcast's transcription intro – but your journey doesn't need to end there. Hit the podcast play button to enjoy the full, uninterrupted interview now.
Press play now to hear the podcast!
If you are a B2B Marketing Expert and would like to voice your thoughts on a range of marketing related areas, please feel free to get in touch with us.