How to measure the effectiveness of your social media campaign?
Social media offers plenty of possibilities to promote products and services. You can publish posts, record a short video or an interview. But how can you check who your content reaches and how it affects your audience? The analysis provided by almost every web portal is here to help you find the answer.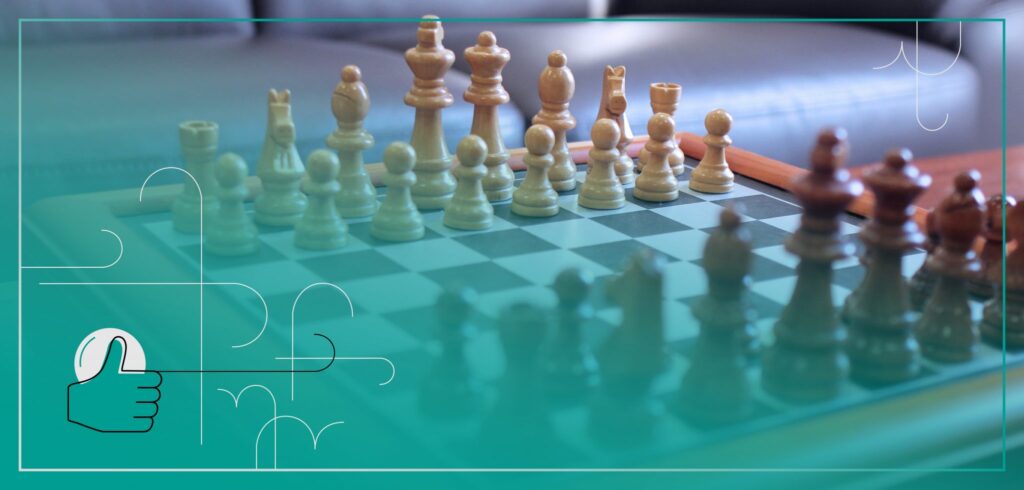 Social media analytics. How to understand these?
"The biggest mistake I see public relations and social media pros making is that they are not measuring what matters. They spend wasted time creating reports that don't match the business goals and therefore never even get read." Lisa Buyer | Author, Speaker, Prof  socialprchat.com
Reach
Reach is the total number of people who have seen your posts. It is divided into paid and organic reach. The paid reach is related to the activity on your promoted posts, i.e. on those in which you have invested. The quality of your content and how it matches with the interests of your customers make up the organic reach.
Likes
Likes are also divided into paid and organic. A like is considered paid when its given within one day after displaying your ad or within 28 days of clicking on the ad. In addition, there is also a category of net likes that are the difference between the number of new likes and the likes that were cancelled. That is the actual number of fans, those who regularly read or watch your posts.
Fans
Social media offers an overview of the particular segments of your fans. They are grouped into categories, such as gender, country or language. This allows you to determine who visits your profile or fan page most often. It is important because you learn whether you reach your prospective customers or not. In case of significant discrepancies between your target audience and the actual customers, you need to thoroughly rethink your strategy and the type of content you publish.
Posts/tweets
Analysis tools provide access to all published content. Each post contains information about the precise date and time of its publication, content and indicators, such as engagement, clicks, comments or likes. They allow you to determine what kind of content matches most closely with the interests of your customers.
Promotion
From here, you can control all of your paid campaigns. You will see what results they bring, their budgets, which audience they reach. That kind of information is valuable before you decide whether to continue or close your campaign.
Additional information
Apart from all the aforementioned indicators, particular services offer additional possibilities. Let us focus on the most popular ones, Facebook, Twitter and LinkedIn.
Facebook
Most data on Facebook is presented in the form of linear graphs showing the time course. Green arrows indicate an increase in value, red – its decline. By default, you see the data from last week, but you can also choose another period of time. Facebook also recommends pages that you may like. Predominantly, they are related to the industry or location of your business. Moreover, the 'Add pages' option enables you to compare the results of your page and posts with similar subject on Facebook. In addition, Facebook offers yet further social media analytics in the form of additional data divisions. All available indicators may concern published posts, videos as well as created events.
Twitter
Social media analytics on offer on Twitter indicates which tweet has gained the most popularity and how many times it has been displayed. It draws your attention to the tweet that has been shared most times. What is more, the total number of views of all tweets from a specific period of time is also available. The average daily value is calculated on the basis of all statistics combined. When it comes to your audience, you can see what topics they are also interested in and who their mobile network operator is.
LinkedIn
LinkedIn presents how many followers you have gained thanks to the publication of particular entries. Taking your fans into account, the basic information you get is their current position, e.g. internship, managerial staff, CEO, etc. Then you are told what industry they come from as well as how big a company they are working for. Demographic data, such as age or gender is omitted. Furthermore, you have access to a comparison of the total number of people following your company with the number of people following other similar companies.
Social media analytics is essential. Thanks to the collected information you can determine whether to continue your present campaign or if you should develop a new plan.
If you need support in running your social media, let us know. We not only created and publish regular updates, but can also provide a more attractive content e.g. infographics and videos. At the end of the month, you will receive a combined report of all of the activities and outcome.
Need SUPPORT in SOCIAL MEDIA Management?