What does a successful social media strategy really mean?
Web presence strategy should be an inherent part of the overall marketing strategy of any company. Unfortunately, marketers often forget about it which makes their activity in social media arbitrary, leading to a company's decline. Let us see what should be done to start creating a social media strategy.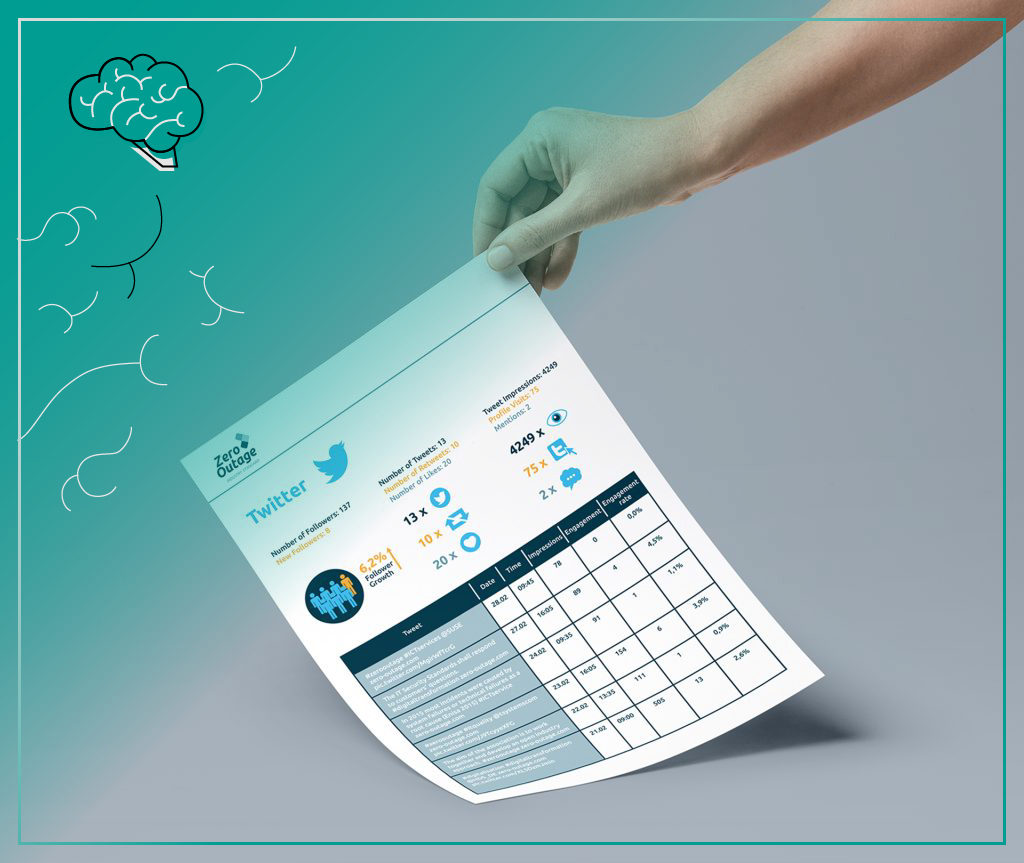 A Social media strategy is a scheme of actions that assist companies in:
determining achievable goals,
planning their implementation,
performing activities,
evaluating them and introducing necessary changes.
The strategy is essential for all people engaged in social media activities to learn company objectives, tasks to perform, and to be aware of the possible solutions to crisis situations.
How to create a social media strategy plan
Analyse the initial situation
The first and essential step to define the social media strategy is to obtain information about the environment in which the activities will be performed. In other words, you need to find the answer to such a question: 'How does social media work?,' especially with reference to the consumer groups that cover the spectrum of the company's interest.
Establish the social media objectives
You cannot begin to work on something without setting specific goals. Each marketing activity must be preceded by certain assumptions. The best way to do this is to use the SMART framework, being the fundamental part of building the social media marketing strategy.
Create SMART goals
Specific: your objectives should be precise and unambiguous.
Measurable: every one of your goals should be easy to assess and decide whether the particular strategy produces desired results.
Achievable: the standards should not be raised too high. Do not aim at the impossible because you will easily become disheartened.
Realistic: each goal should be closely linked to your abilities. Draw on such components as: financial reserves, personnel and the time you have.
Time-bound: determine the exact time frame and try not to exceed it.
Find your target audience
Who is your client? Do you address all prospective customers in your social media strategy? Or perhaps only a certain segment? Your plan needs to provide clear directives to your target audience.
Choose communication channels
Select the communication channels appropriate for your target audience. Browse the available channels on the Internet and decide which one of them suits your company the most. Then ask yourself a few important questions:
Facebook – every leading company has its own Facebook account, would you like to join? What would you do to stand out?
Twitter – do you want to formulate brief and simple messages to your audience? Do you follow the latest news and would you be able to manage the task?
YouTube – do you have the proper video materials at your disposal? Is the quality good enough to start a YouTube channel?
Instagram – do you want to communicate simply through images? Can you create visually attractive content?
Pinterest – do you want people to share their photos which were taken as a part of your company promotion?
LinkedIn – would you like to represent your company in an environment of professionals? Do you think you can create the right content with skill?
Blog – would the content concern yourself or your company? Can you create attractive and specialised content on the business you deal with? Would you manage to post consistently at least once a week?
Build your messages
Think about what kind of content would interest your customers the most because that is exactly what you should share, preferably providing instances of the practical use of your products/service and the benefits they offer. Experiment with a new type of added content and measure its reach. It is also crucial to remember to apply the 70/30/10 rule; 70% of the posts on company fan pages should pertain to the interests of the target audience, 20% may represent other publications, and only 10% can possess purely the sales character.
Share your Big idea
Form your Big idea which will be your guiding thought. It is worth the effort and you should try to recall it once in a while as you may get consumed by everyday communication in social media. Your Big idea is frequently connected with the motto of the company; it is supposed to become a catchphrase that will stay in the customer's mind.
Monitor and assess the outcomes
Don Bartholomew has developed the EEIA model for measuring the efficiency of the social media activities. It concentrates on the following:
Exposure: the number of users who have seen the content. If you want people to find out about you, your brand, product or service, it is the reach to which you should pay the closest attention to.
Engagement: how many users have performed an action that was the result of your publications, for instance reacting to a post, commenting, sharing a post, clicking a link, watching a video, etc.
Influence: does your activity affect the brand in accordance with your expectations? It is an essential factor because poor crisis or customer service management in social media has a negative influence on the perception of the brand.
Action: does the declared purchase intent reflect the actual purchase? Does the brand awareness make people use your services more often and does it contribute to the increase in the number of job applications?
Social media is constantly evolving. You can easily notice its development as well as their disappearance. The presence of companies in social media can bring many notable benefits, however, the key role of managers is to understand the position of such communication channels in the whole process of the marketing communication.
START A PROJECT WITH US