Interview with Rob Ettridge, Partner and Chief Client Officer at Red Lorry Yellow Lorry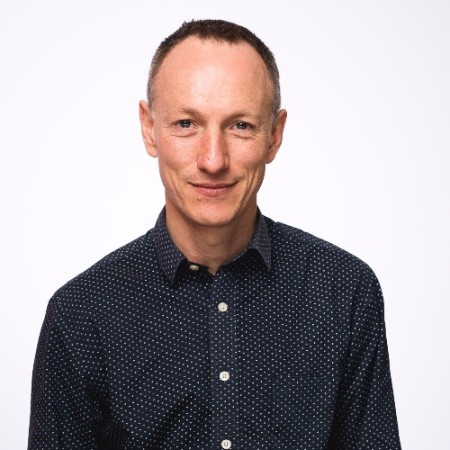 We had the pleasure to interview Rob during the lockdown, where he shared his company's philosophy and insights on how to craft appropriate messaging and provide 'value-added consultancy' during a crisis. Who is getting it right and who isn't?
How has it been for you and your team since the lockdown announcement?
No doubt these are weird times, and it's taken a bit of getting used to for everyone. But we've always worked as one lorry team across our four offices in London, Berlin, Boston and Los Angeles. So, from a practical view, it's been pretty easy. All our comms tools are cloud-based, like Slack, Zoom and Dropbox, so for us and our clients it's been very much business as usual – albeit spread across many more home locations! We're doing a lot more video calls to keep that 'face-to-face' interaction and are organising regular virtual socials – from happy hours to quizzes – to keep everyone engaged. But I hope they won't ever completely replace the lorry pub visits!
For all businesses it's been a delicate balance between being socially responsible and continuing to do good business – how has your approach to marketing and sales changed since the coronavirus pandemic?
You're right, it's a fine balance – and one where we've seen the best and the worst from brands in terms of their communications approach. Contrast Brewdog (good) with Adidas (bad). Brands need to recognise that there are bigger challenges in the world right now.
Consumers are ultra-cynical at the moment. And they'll remember which brands are really delivering on their social purpose and which ones are simply short-term and opportunistic in their actions. An interesting statistic from a recent survey by Censuswide said 58% of respondents agreed that the way a brand acts during the pandemic will directly affect their purchasing behaviour in the future. There's absolutely no room for error – and tone-deaf decision-making.
Our advice is to stay true to your brand values and don't try to be something you're not as a brand. Trust and reputation lead to long-term relationships. Treat clients well, give them extra support during this time and they will remember it.
And think about what's of value to your clients, partners and prospects – there's no point aggressively putting out lots of company-based propaganda. Deliver content and advice that they'll find useful.
How important is it to continue marketing so that your company remains a leading voice during this time?
Yes, it's important to continue marketing right now. But importantly, it needs to be the right type of marketing – a more measured approach that takes into account the challenges and sensitivities prospects and clients are facing. Offering clients added-value consultancy to advise them on their internal and customer communications shows them that you care. And providing educational content like tips-and-tricks articles will be useful to prospects.
During this period, have you found time to experiment with different types of content that were previously shelved? Which have been most effective?
We're doing a lot more video as we're finding clients and partners are engaging well with visual content, eg our Remotely Interesting videos are informal chats between two lorries about current news topics. And our Convoy Virtual World Tour, a series of video interviews with Convoy agency partners from around the world, give a virtual face to our partners and interesting local perspectives on challenges and opportunities in their regions. We're also doing more long-form educational and advice-led pieces, eg How b2b marketing and sales can work together, as people generally have more time to read longer content right now.
And we're doing some fun posts to bring a smile to peoples' faces at this time. For example, the lorries working from home #LorriesWFH posts feature many pets – always a social media winner!
What advice are you giving to your clients for both internal and external messaging
Be sensitive and empathetic to your customers' challenges. Be open and direct – explain the context and reasons for your actions, especially when giving bad news. And importantly, be crystal clear in your messaging and communications – particularly as the messages can't physically be delivered face-to-face. Avoiding industry jargon and speaking in plain English are 'musts' to help get across your message clearly and without confusion!
We're spending a lot of time advising clients on how and what they should be communicating in this virtual world we're living in. We're working with clients to make sure the messages they deliver to their customers and staff are clear, consistent and engaging – in CEO communications, sales and marketing material, HR communications like furlough letters, operational documents, customer service correspondence and on social media.
Once we are through this challenging period, how do you think your industry will have changed going forward?
Honestly, who really knows? I do think it will be a bit of a wake-up call for how our industries and organisations have been run. Huge trade events, a staple of the b2b technology industry, may be scaled back or run in different ways – perhaps as smaller offshoots of the big branded shows. And I expect to see more organisations get involved in remote working – maybe not all of the time as we'll all be desperate for some non-Zoom-based face-to-face interaction – but maybe a more halfway house approach. Come back in six months and we'll see! In the meantime, stay safe and look forward to the light at the end of the tunnel and that pint at the pub!
Many thanks for your insights Rob. We'd definitely like to join you for a pint, virtual or otherwise and hopefully meet your amazing dog as well. Stay safe.
Rob Ettridge is Partner and Chief Client Officer at Red Lorry Yellow Lorry, a full-service PR agency specialising in B2B Tech PR campaigns. For further information, please contact hello@rlyl.com