B2B Marketing Expert Interviews: Isha Chander
We are very fortunate to be joined today by Isha Chander, Head of Marketing for 6point6.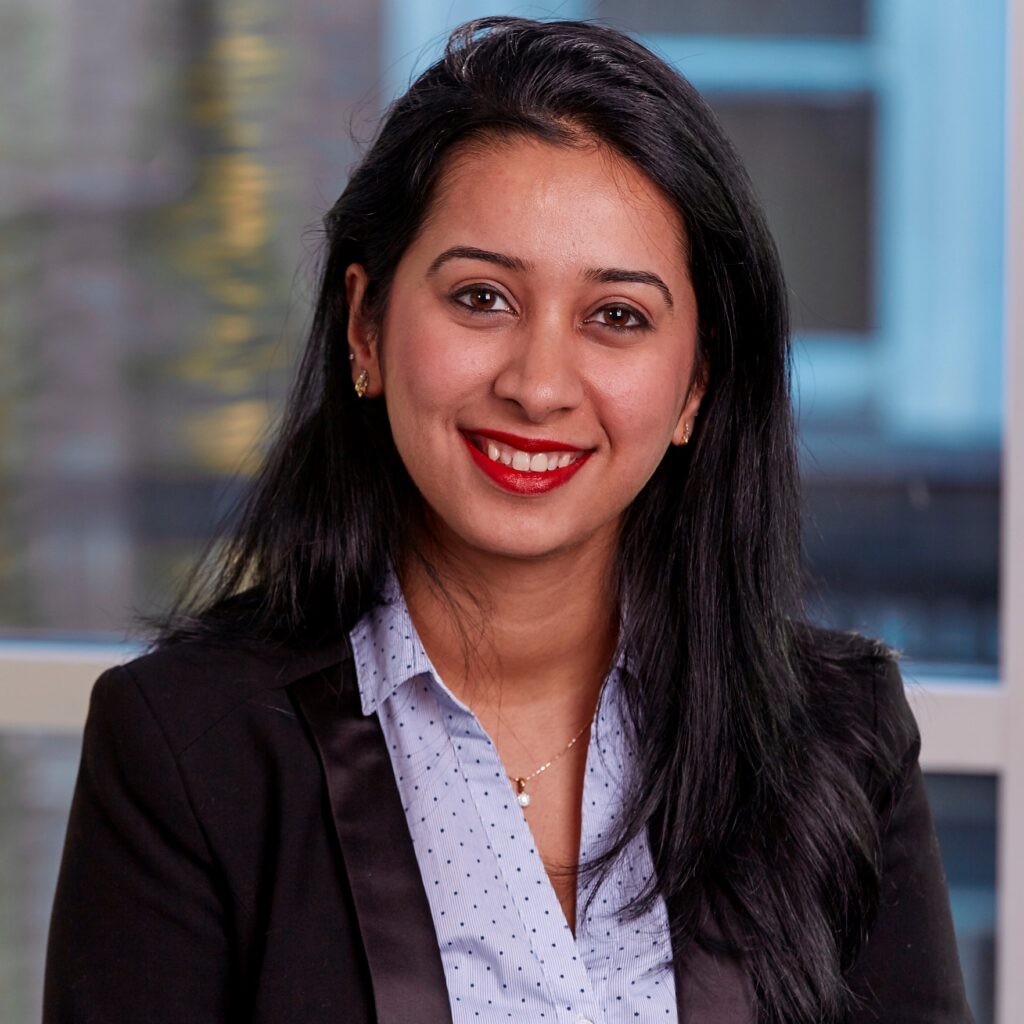 Hello and welcome Isha.
The company 6point6, where you are the Head of Marketing is a tech consultancy which has enjoyed huge rapid growth over a relatively short period of time. How would you describe the marketing ethos within the company?
Marketing at 6point6 is an integral part of the CEO's office and is seen as a strategic play. Marketing is not just a function – it is deeply embedded into all our business units and is a way we do business. It is all-pervasive and is part of everyone's KPIs.
Marketing for us, is about integrating what the customer wants into the the services and products we design. We look to create a consistent feedback mechanism to ensure we build products and services that our customers truly need.
Ultimately it is about creating the most value for our customers.
"Marketing needs to change from a nice-to-have to a must-have."
We regularly hear of brands who fail to incorporate a solid marketing strategy from the start of a product/service's development and then experience failure/under-performance as a result. Do you think this lesson is finally sinking in for enterprises – or will marketing strategies remain the unappreciated relative of success for a while longer?
Marketing needs to change from a nice-to-have, to a must-have. And I don't say that just because I work in this space.
The importance of having a marketing strategy and plan is of course undeniable. However, often strategies and plans are built without input from the wider business stakeholder group. If everyone is bought in and are willing to go on the marketing journey with you, there is no question that your strategy will have more impact.
"…all employees need to be brand ambassadors…"
Where do you think most marketers go wrong – is it that they don't formulate a competent plan/strategy first, under-use or misuse the marketing tools at their disposal or a combination of both? What would your advice be?
I think often where marketers go wrong is when they assume that marketing is just the job of the marketing function. In today's hyper competitive world, marketing is way too important for it to be just left to marketers in a company. For a company's marketing efforts to be effective, all employees need to be brand ambassadors and marketers in their own right.
Marketing at an execution level doesn't work well if the actual product heads or business unit heads are not taken on the journey with you – they can play a crucial role in helping to execute your marketing plans.
"Always hire the right people to deploy your technology & make sure that you are business-first as opposed to digital-first…"
What are, in your opinion, the most powerful marketing tools? Are any of these set to change in the not too distant future?
There are a variety of tools and technologies available to enhance the impact of marketing and marketers are constantly reviewing their marketing technology stack. Martech is an ever-growing field and the number of start-ups operating in this space is increasing by the minute! Advertising, Analytics, Marketing Automation – you name it and there is a piece of technology that can help you.
But just buying a tool or technology doesn't work. I worked with a company where we brought in a great CRM and marketing automation platform. The platform was fantastic and could do some awesome things for us and offered us some amazing reporting and analytics features. However, we let go of the platform after a couple of years, primarily because no one used it! And that often is the case with a lot of tools and technologies we buy for internal and external marketing and communications. Marketing technology, like any other technology, needs to have the right buy in. If the wider base doesn't want to use it, it just isn't a good idea to bring it in.
The other challenge is how well a particular technology has been deployed. It is surprising how many tools fail to make an impact just because they were never correctly deployed. Always hire the right people to deploy your technology and make sure that you are business-first as opposed to digital-first only. Technology adoption is hard. If we don't take a business and culture-first mindset, any kind of technology will fail to make the right impact.
In theory, data should firmly help to eliminate bad marketing strategy & tactics – do you think the main challenge brands face is how to interpret or filter the worthy info from the less so – or is there something else that is preventing them from succeeding?
"Not all data is useful and that remains the biggest challenge for marketers."
Not all data is useful and that remains the biggest challenge for marketers.
Marketers need to focus on curating unbiased data. This might sound obvious, but we often get this wrong: start by clearly defining what kind of data is useful for you. Don't just collate data for the sake of data.
"…the biggest challenge we face today is forgetting marketing basics."
Are there any marketing strategy-theories which you feel no longer hold-up in today's fast-paced business landscape but which some organisations are still in danger of pursuing/being drawn to? If so, which methods should they employ to avoid these?
I think the biggest challenge we face today is forgetting marketing basics. There are so many new shiny objects that distract us all the time. Marketing has existed for decades before the internet was born and all the new channels that we leverage today.
The tools and channels of marketing have changed and they will continue to evolve. But the basics of marketing are still the same. You still need to develop a market strategy, identify a target market and define your positioning. You still need to craft your message and put it in front of the right people, at the right time. What has changed is the format and the available channels.
There are new channels, however, not all of these will be right for every company. Success hinges on leveraging the right channels, therefore it's an important choice to make.
"I think the best B2B campaigns …back their strategy with strong customer insight and a thorough understanding of their target audience."
Thinking about yourself as an audience member, have there been any recent digital marketing campaigns (B2B or B2C) which have resonated with you personally? Can you give any examples and why you think they made such a strong impression?
I think the best B2B campaigns are when they are backed with a greater purpose and put creativity at the heart. They use a combination of new and traditional channels – owned, earned and paid media to drive impact. They back their strategy with strong customer insight and a thorough understanding of their target audience.
As part of International Women's Day in 2017, State Street Global Advisors placed an iconic statue on Wall Street – the Fearless Girl. State Street didn't just place a piece of art on one of the most famous streets in the world but reinvented what it stands for – gender equality and purposeful investing. It is a fantastic example of what a good campaign could look like and sticks to some basic marketing principles to drive impact and capture audiences.
"Tactics always come after strategy…"
Lastly, are there any marketing tips or strategies that you would like to share which you have found from experience to be particularly helpful?
There are three tips I would ask any marketer to always keep in mind:
1) Be the customer champion: This is a marketer's most important role. The marketing function often gets pulled in multiple directions by business stakeholders and a good way to prioritise and to continue to drive value for the firm, is to think about what matters most to your customer.
2) Tactics always come after strategy: It is tempting to jump right into tactics but we must remember the basics of marketing. Build a strategy which is backed by thorough research and customer insight, and then build the tactics to support your strategy.
3) Execution is important: Having a fool-proof execution plan is extremely important. What differentiates good marketing from bad marketing is whether you have thought about how your strategy will be executed and having an element of realism. We all want to achieve a lot over a short period of time, but being realistic about what can be achieved in a given time-frame is very important.
I would just like to take this opportunity to thank you Isha, for sharing your knowledge and experience on marketing as well as the industry in a wider sense.
If you are a B2B Marketing Expert and would like to voice your thoughts on a range of marketing related areas, please feel free to get in touch with us by clicking on the 'Let Us Interview You' button below.
LET US INTERVIEW YOU