Why Marketing Analytics is important?
Marketing analytics is understanding the marketing performance through measuring and managing in order to get the most from its effectiveness while also ensuring optimum returns on investment. It offers marketers the ability to work efficiently while also saving money.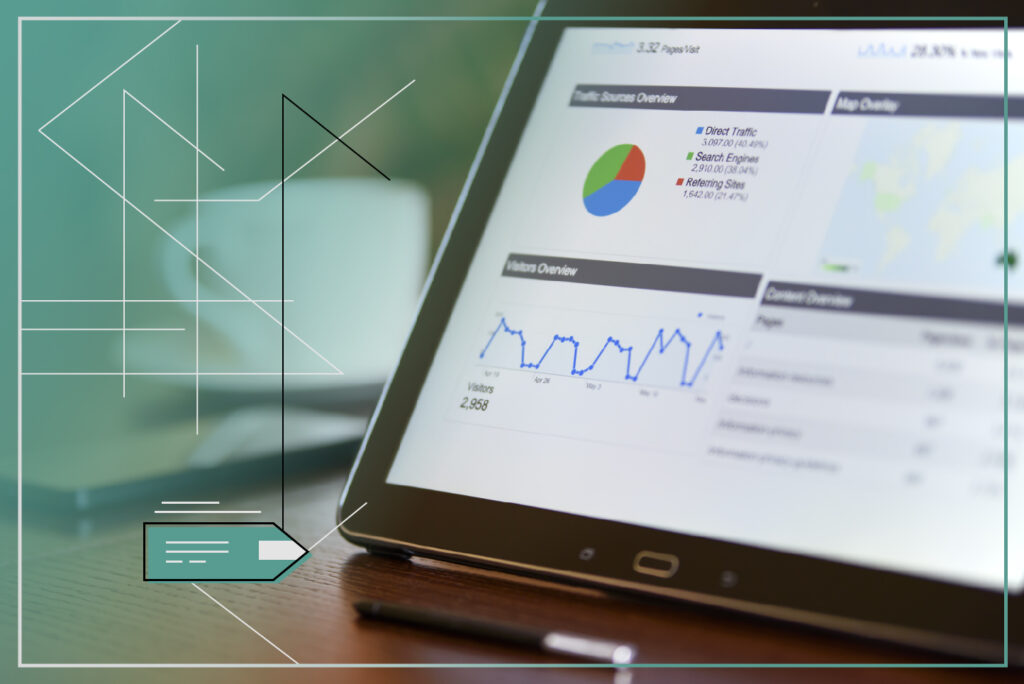 What is the difference between Web Analytics and Marketing analytics?
Web analytics is all about understanding the performance of a website. It will provide information on load times, bounce back rates and the amount of time people spend on your website.
As expected, marketing analytics is different because it helps to deal with marketing strategies online and offline. It enables the monitoring of traffic, lead generations and conversion rates, giving a clear indication as to how effective you marketing strategy is working. It will also provide information on email campaigns and social media accounts, painting a picture of what you overall return on investment looks like. It will provide relevant information regarding what increases profitability and where changes need to be made.
Why marketing analytics is important?
"40% of marketers say proving the ROI of their marketing activities is their top marketing challenge" HubSpot
Marketing analytics is all about numbers but these numbers can improve your effectiveness and profitability as a business – the reason why it is so important.
So why is it important?
The data that you are given will enable you to see your sales revenue as well as having the ability to understand the cost of marketing campaigns against expenses. Conversion numbers are vital but you will also need to understand how much each conversion is costing and how many conversions have been generated against the effort that you have put in. Your leads have to have a value and if you can understand just how valuable they are, you can adapt your strategy to improve and grow.
Online marketing Return on Investment is a huge part of reporting and analytics. Website activity is crucial to your business and having the ability to report and analyse the results while understanding where traffic comes from is crucial to your success. Optimising the source of this traffic will lead to an increase in conversions.
It is also important because you need to know whether your content marketing is effective. Is the effort that you are putting in to drive traffic to your landing pages working? Optimising your content marketing is something that should be carried out regularly.
Social media is huge when it comes to marketing but do you know which platforms your customers are coming from? Is it Facebook, Twitter, Instagram or LinkedIn? If you have an understanding of how each platform works for your business, you can identify those that work best and then focus your marketing strategy on them.
Marketing Analytics Effectiveness
Measuring is the first step to control which leads to improvement. Analytics will provide a deep insight into how content is performing.
Analytics are effective because the metrics show the real truth. Gaining an insight into unique visitors is a real indication in the overall traffic of your site. This is a figure that will effectively show you whether your visitor figures are where you want them to be or whether you need to improve.
Keywords are crucial to the ranking of your site and so, being able to understand how much traffic is being directed to your site from search engines such as Google will provide you with an insight into whether you are optimising your content correctly.
Conversion rates are important because you want to convert clicks into leads and then into sales. The average conversion rate can differ from one industry to the next but the average conversion rate is around 2-3%.
Marketing analytics are very effective in giving you the figures and data that you need, which makes it possible to identify areas of improvement or areas of success.
The advantages of marketing analytics
Gaining an insight of customers across all channels is crucial whether that is social media or your website. Marketing analytics will enable you to develop a strategy that will enable you to access and analyse data across a number of sources.
Every business has to work proactively and effectively. Having the ability to anticipate the behaviour of customers and the market will enable you to respond appropriately. Marketing analytics allow you to create predictive models that can really help to identify patterns and changes in the market.
Having the ability to personalise marketing engagements will enable your business to looking to the way customers behave differently and even how they may respond to different offers. This makes it possible to deliver offers at the right time and with the right content so that you can fit the needs of the customers.
Social media strategies are crucial to the success of most businesses and this is a major advantage of marketing analytics. It will enable you to identify influencers and how your customers are behaving on social media as well as identifying those who reach your website via social media.
Finally…
In a world that is competitive and fast moving, every business needs marketing analytics. Having the ability to see figures that correlate with the success of your business and marketing strategy can help you to adapt, develop and grow as a business which in turn will see an increase in profits which is the main priority of any business.
START A PROJECT WITH US